The Shimmer on the Water can be ordered here.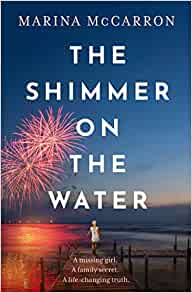 A gripping and emotional story of family and the secrets we keep from the ones we love. For fans of Kristin Hannah and Delia Owens.

When you're lost sometimes the only way to look forward is to look back…

Three women. Two generations apart. One secret they share.

Maine, 1997. As the people of Fort Meadow Beach celebrate the Fourth of July, four-year-old Daisy Wright disappears and is never seen again.

Maine, Present Day. Fired from her job and heart-broken, Peyton Winchester moves back home for the summer. Bored and aimless, she finds a renewed sense of purpose when an ad for a journalism course reminds her of a path not taken. Returning to life in her hometown brings back all kinds of memories – including Daisy's vanishing when she was a young girl herself.

As Peyton begins her search for the truth, new discoveries begin to intertwine Daisy's past and her present with irreversible consequences.